Sfjazz Collective at Folly Theater
When
Fri, April 27, 2018
8:00 pm
About
35th Anniversary - Folly Jazz Series

an all star ensemble comprising eight of the finest performer/composers at work in jazz today, the SF Jazz Collective's mission each year is to perform fresh arrangements of works by a modern master and newly commissioned pieces by each Collective member. Through this pioneering approach, simultaneously honoring music's greatest figures while championing jazz's up-to-the-minute directions, the Collective embodies SFJazz's commitment to jazz as a living ever-relevant art form. In 2017-2018, they pay tribute to trumpeter, composter and innovator Miles Davis...
Folly Theater uploaded this event on July 31, 2017
TICKETS
Start your ticket shopping from Jazz Near You and you'll support us in the process. Learn how.
SFJAZZ Collective
Live 2010: 7th Annual Concert...

Album Reviews
Interviews
Live Reviews
Extended Analysis
Live Reviews
Extended Analysis
Album Reviews
Live Reviews
Album Reviews
Live Reviews
Album Reviews
Film Reviews
Album Reviews
Read more articles
SFJAZZ
2017
buy
SFJAZZ
2013
buy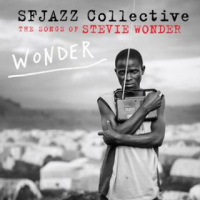 SFJAZZ
2012
buy
SFJAZZ
2011
buy
SFJAZZ
2010
buy